Competitive Baseball for East Ottawa Area Youth Players
The Bytown Dodgers Baseball Club (BDBC) is fielding teams for baseball players between the ages of 9 and 18 looking to play competitive baseball at the A/AA level in our boundary region of East Ottawa and surrounding regions. The Dodgers program includes extensive training and development to compliment summer play time.  Twice weekly training and fitness sessions begin indoors shortly after tryouts, and once diamonds are available, will continue outdoors for the remainder of the season.
The Dodgers are a local team in the National Capital Ontario Baseball Association (NCOBA), which is an affiliate association of the Ontario Baseball Association (OBA).
Preparations for the 2020 season are now underway!
Our 2020 season will involve pre-season training starting in February, followed by a full season of OBA rep baseball from the beginning of May to the end of August.
Level-specific tryouts will be held at the end of November, and going into December.
15U (bantam) Friday November 29th 8-10pm

13U (pee wee) Friday December 6th 8-10pm

10U (Mosquito)Friday December 13th 8-10pm
Boys and Girls Club, 430 McArthur Ave., Ottawa.
For more details see 2020 Bytown Dodgers Tryouts.
Questions?  Contact us.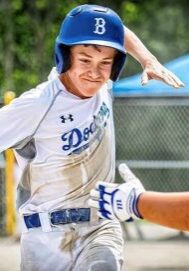 Latest Ottawa Baseball News
Preparations for the 2020 season are now underway! Our 2020 season will involve pre-season training starting in February, followed by a full season of OBA rep baseball from the beginning of May to the end of August. Level-specific tryouts will be held at the end of November, and going into December. 15U (bantam) Friday November…
Read More